Print campaign for Melissa sandals, a traditional fashion brand.
The concept "Always the same, always different" was interpreted to show versatility, mixing beach looks with casual summer looks.
Agency: W/Brasil
Special thanks to:
Marcelo Pires, Gabriel Zellmeister, Washington Olivetto, Miro and everyone at Grandene.
Print campaign for Hering, Brasil's "Gap".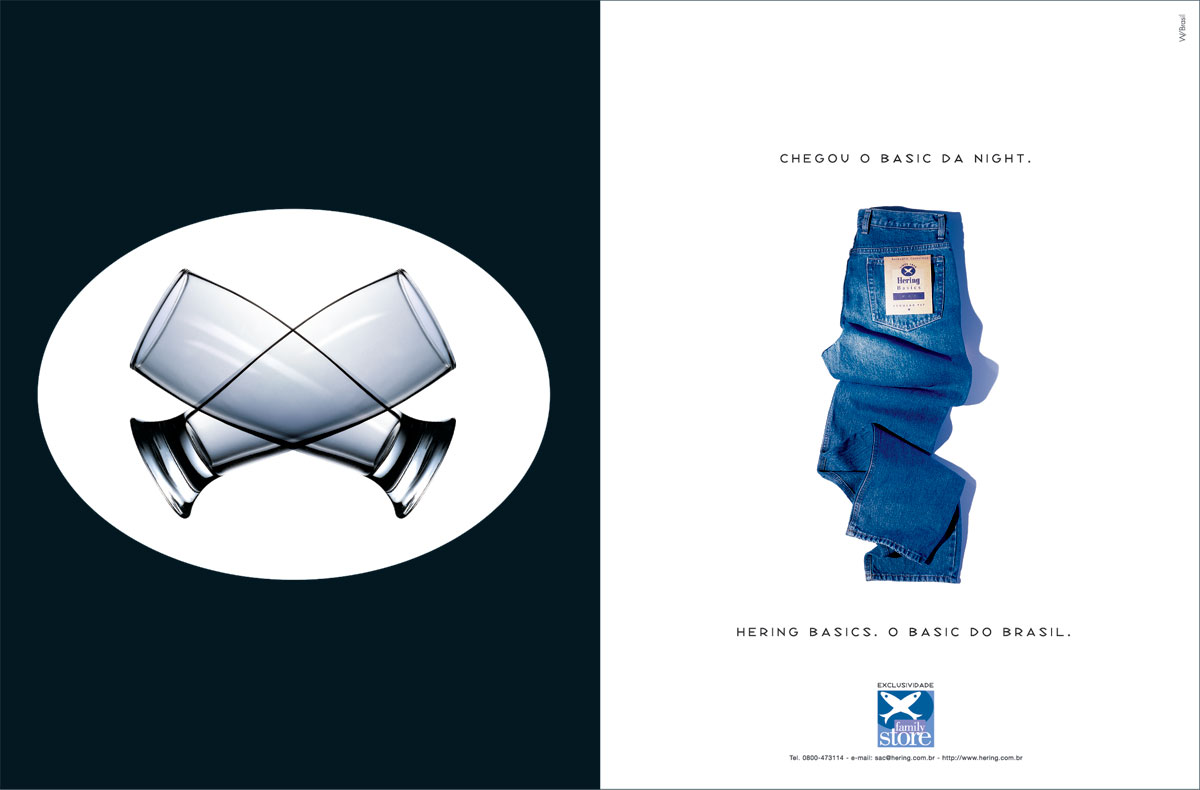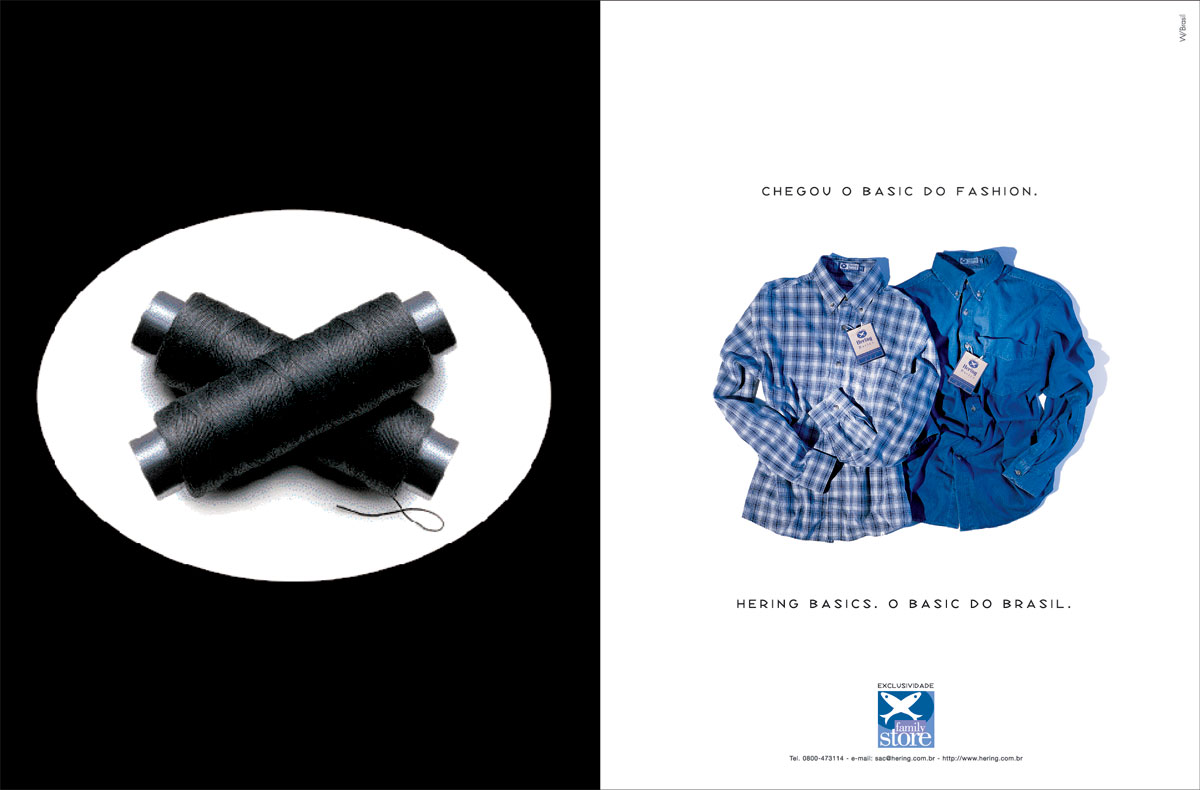 Agency: W/Brasil
Special thanks to:
Jarbas Agnelli (his idea, basically), Tetê Pacheco, Gabriel Zellmeister, Washington Olivetto, Moa Sitibaldi and everyone at Hering.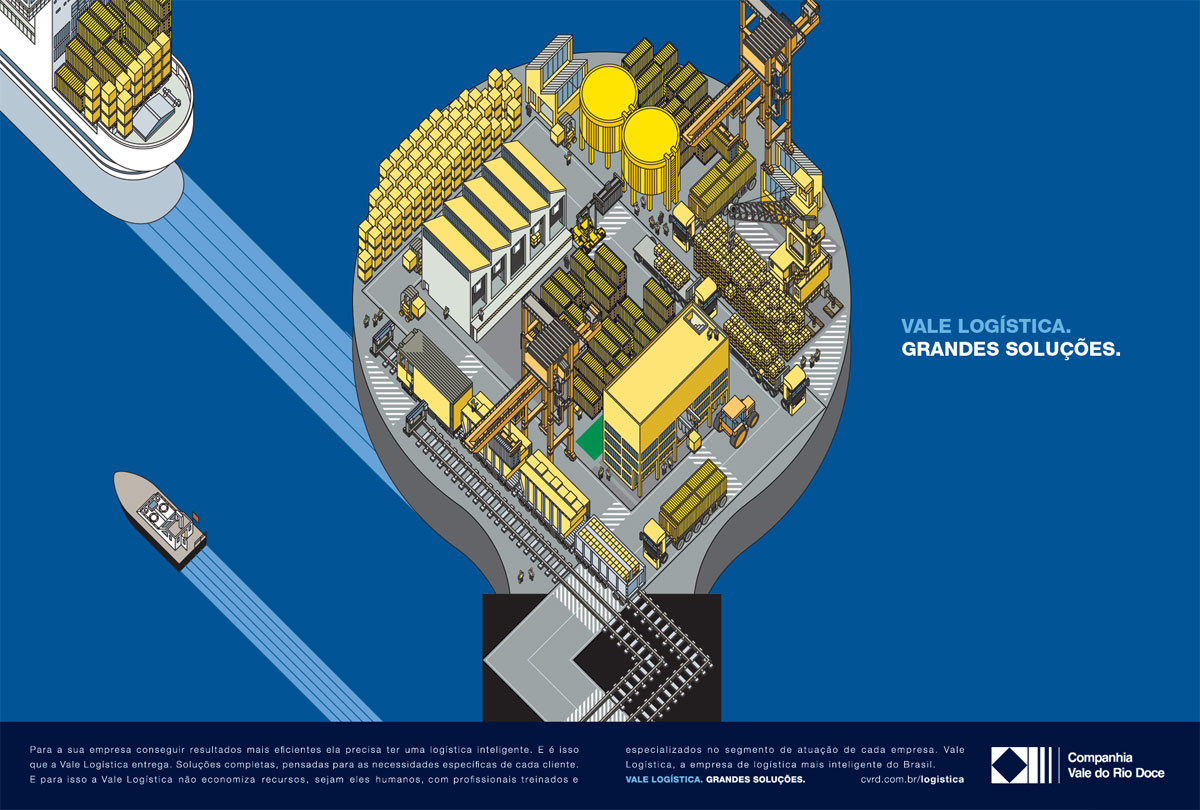 A print campaign in the business media to introduce a new concept, "Vale Logistics. Big solutions", using vector illustrations to showcase the mathematical-creative intelligence of Vale's solutions.
"Vale has experts who will help your production flow.
And not your profit."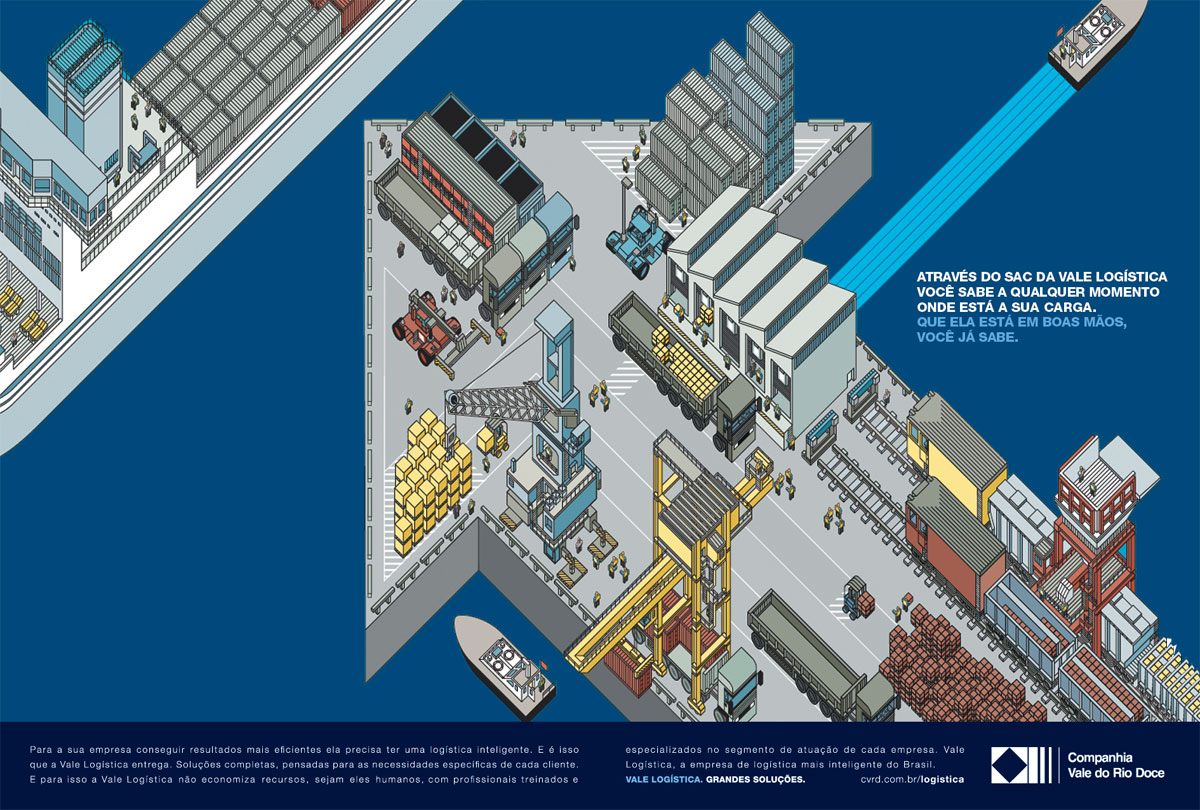 "You can know at any moment where your cargo is.
That it is in good hands, you already know."
Special thanks to:
Sérgio Gordilho, Claudio Lima, Monica Sweet, Pedro Arlant, Flavio Mario and Gustavo Correa.
"Both goalposts and the crossbar should be made by wood, metal or other approved material."*
*Fifa's rule book
The Creative Insight
"Brazilians first learn to kick, then to walk..." Pelé
Who has ever improvised a goal with a pair of Havaianas?
Any floor can turn into a football field.
Any ball, or rather, anything can be kicked for an imaginary goal.
To materialize the concept "Soccer is simple. Choosing the boot too.", we used pictures of fields and posts, contrasting the images with the formal rigor of Fifa's official rule book.
"The field of play must be marked with white lines."*

*Fifa's rule book
"The goalposts and crossbars must be white."*
*Fifa's rule book